Build Your Future With Us
We welcome you to be a part of our growing team of professionals.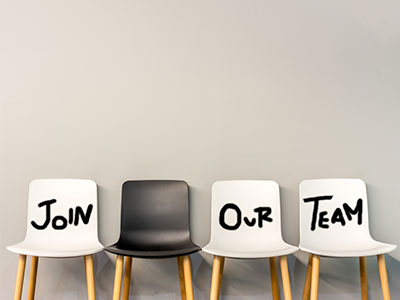 Responsibilities:
Develop and execute interior design sales strategies and lead the sales team. Generating Leads by site visits, other sources, and development of referral partners. Ability to make presentations and present to the customers. Responsible to convert the leads to sales with negotiation skills to achieve the desired sales target. Working with the internal and submitting quotes to customers. Promote company products and services to the clients.
Desired Candidate Profile:
Should have 10 to 12 years of experience in sales of interior designs. Must have excellent communication and presentation skills. Good knowledge of the Real Estate and Interiors Industry.
Qualification:
Any Bachelor's Degree
Interested candidates can send their CVs to
raghunathareddy@skandhanshi.com
Locations:
Bellary/Anantapur/Kadapa/Hyderabad
Responsibilities:
Responsible for the overall planning, budgeting, and execution of interior projects.
Responsible to handle multiple projects.
Identify and select competent contractors.
Responsible to complete the projects within the budget and deadline.
Monitor the project-wise progress and prepare daily weekly and monthly reports.
Responsible to ensure process adherence by the team.
Coordinate with all stakeholders to complete the project on time with quality to meet customer satisfaction.
Required to handle and develop the team.
Desired Candidate Profile:
Should have 10 to 15 years of experience in the execution of interior projects both residential and commercial.
Must have excellent project execution skills (Project Management Professional).
Ability to monitor and handle multiple projects.
Should have good interpersonal and negotiation skills
Qualification:
B.E/B.Tech with Civil or B. Arch or Bachelor's in interior design.
Interested candidates can send their CVs to
raghunathareddy@skandhanshi.com
Locations:
Kurnool and Anantapur