The space where flavours blend to give finger-licking delicacies needs to be planned and designed to reflect, ease, comfort, style, and spaciousness. The process is far beyond just picking the right cabinet, wall colour, or appliance you need. It is important to choose your interior knowing the space you need to move about freely. It's important to decide the essential features and storage solutions that you need in your kitchen. This guide will help you plan your kitchen with the right interiors that your space needs.
There are six basic kitchen layouts, these layouts give shape to your kitchen. While choosing your kitchen essentials the first thing you need to keep in mind is the layout of your kitchen. Every kitchen design is unique, what you see perfect for one may not work for another. Each kitchen design is subjective to space.
Let's take a look at the different Types Of Kitchen Layouts.
In the L-shaped kitchen, two cabinet walls are perpendicular to form the L shape. It is one of the most useful and suitable layouts for modern homes. It offers an efficient workspace for square-shaped kitchen spaces. If your kitchen is small or rectangular this layout will work well, provided it isn't narrow.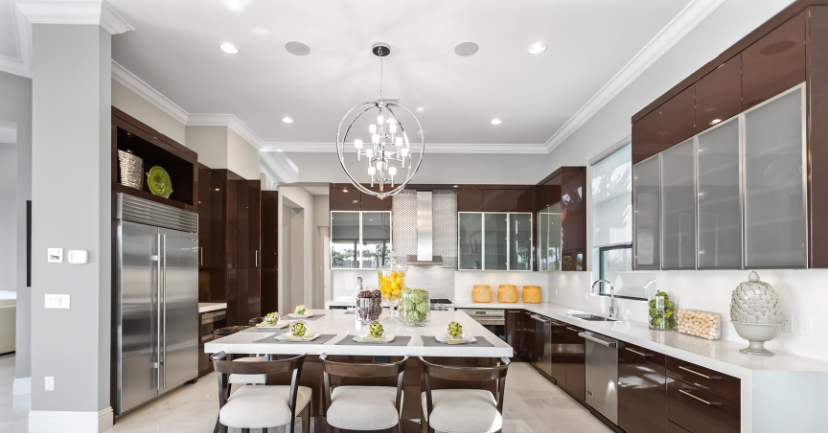 The U-shaped kitchen has counters that run on three sides with cabinetry and appliances. It is a versatile design that suits every type of kitchen. It is suitable for large kitchens with enough width. This design is suitable for large, joint families where food is being prepared at the same time.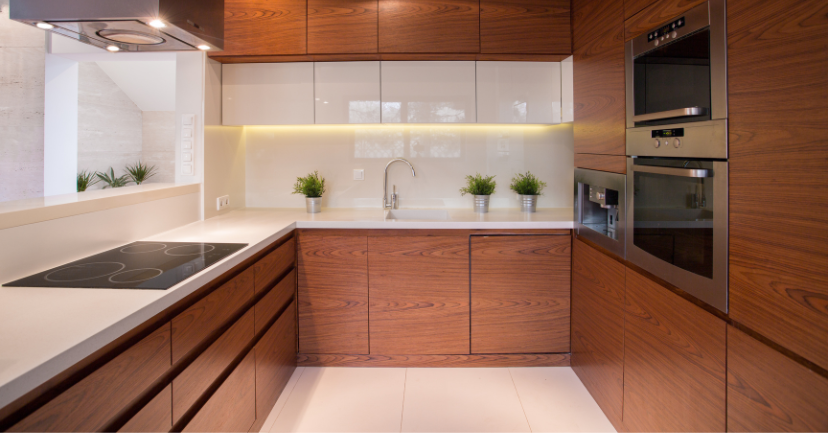 In this layout, there are two walls on either side of the narrow space. This design is suitable for a small family with a single person using the kitchen. This simple layout is designed with the base and wall cabinets on either side.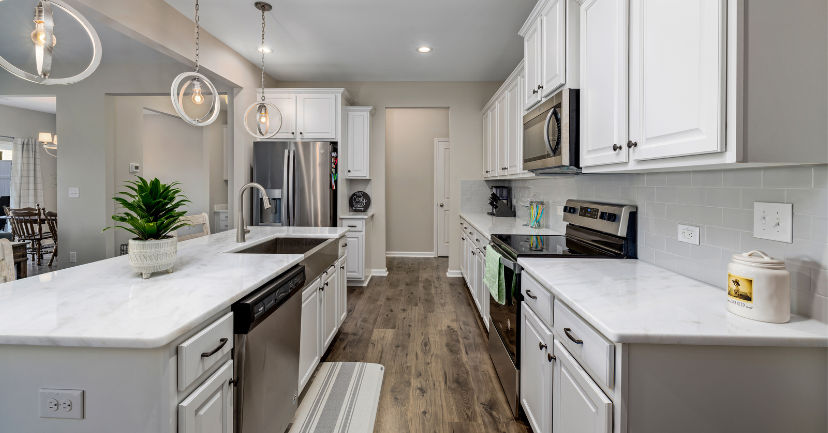 The straight kitchen layout is best suited for the tiniest kitchen. It takes only a single wall leaving all the remaining space for free movement. If you live in a studio apartment with a small kitchen this is just perfect for you.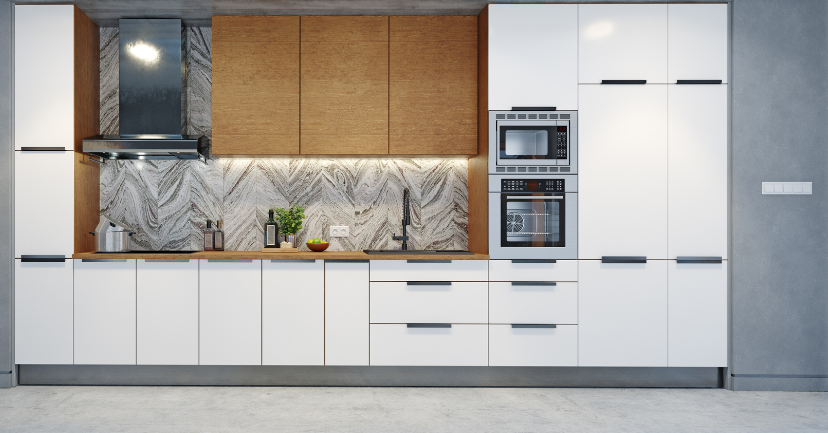 We know designing your home isn't easy, but we are here to help you make your dream home a reality with the right interior designs that appeal to you without compromising on comfort. Design your kitchen with the best quality cabinetry and interior appliances curated by the
Best Kitchen Interior Designers
from Interius.
Visit our website to learn more about us.